Filorga scrub and detox, Detox body treatment helps to purify your body completely and self-esteem
DESCRIPTION
filorga scrub and detox, Detox Body Treatment contains 4 active ingredients with an indispensable action, that purify your body completely, replenishing your tone and self-esteem. Quercetin, natural flavonol (phytochemical), which is a natural ingredient in fruits and vegetables, has a powerful detoxifying effect. Its absorption is facilitated by a special plant compound, stimulating blood microcirculation, while snake oil nourishes your skin in depth. Some of the most powerful natural anti-aging ingredients – glycolic acids – are combined with hyaluronic acids to block the aging process.
The result is skin, smooth from the outside and healthy from the inside!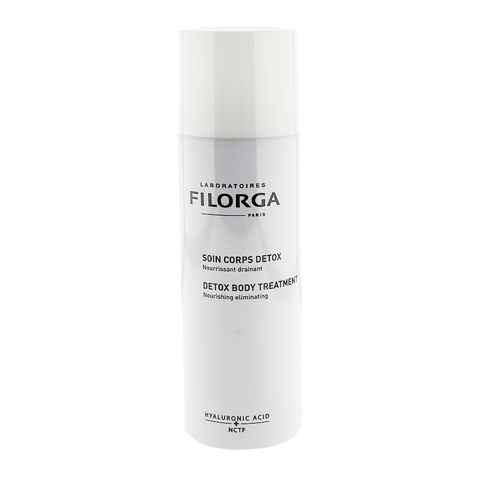 1 x 150 ml Detox Body Treatment (Soin Corps Detox)
Recommendations and instructions for use:
We highly recommend Detox Body Treatment as an effective ally in combating aging and caring for always smooth and nourished skin.
Use the spray in the morning and evening, shake well before each use to homogenize the suspension.
Give your skin the velvety touch of Filorga!
How to use it
Twice a day, after showering and shaking the bottle, we took a small dollop in our hands and applied it on our legs, knees, thighs, arms and once a day on our decolleté and stomach. The foam texture makes it very pleasant to apply and leaves your skin fresh especially in the evening. In less than a minute, the mousse is absorbed, your skin isn't sticky and looks radiant with a soft touch. Very convenient when you are in a hurry in the morning.